What kind of customer support does Instant Brands offer for their Accu Slim Sous Vide products?
Instant Brands offers excellent customer support for their Accu Slim Sous Vide products. Customers can reach Instant Brands through email or by phone, and they also have an online chat feature available on their website. The company provides step-by-step instructions for using the Accu Slim Sous Vide cooker and troubleshooting common problems, as well as a comprehensive FAQ section on their website.
To contact Instant Brands customer support:
Phone: 1-800-828-7280 (Monday-Friday 9am-5pm EST)
Live chat: https://support.instantpot.com/
Overall, Instant Brands is dedicated to providing exceptional customer service to ensure that customers are satisfied with their Accu Slim Sous Vide experience.
Instant Buying Guide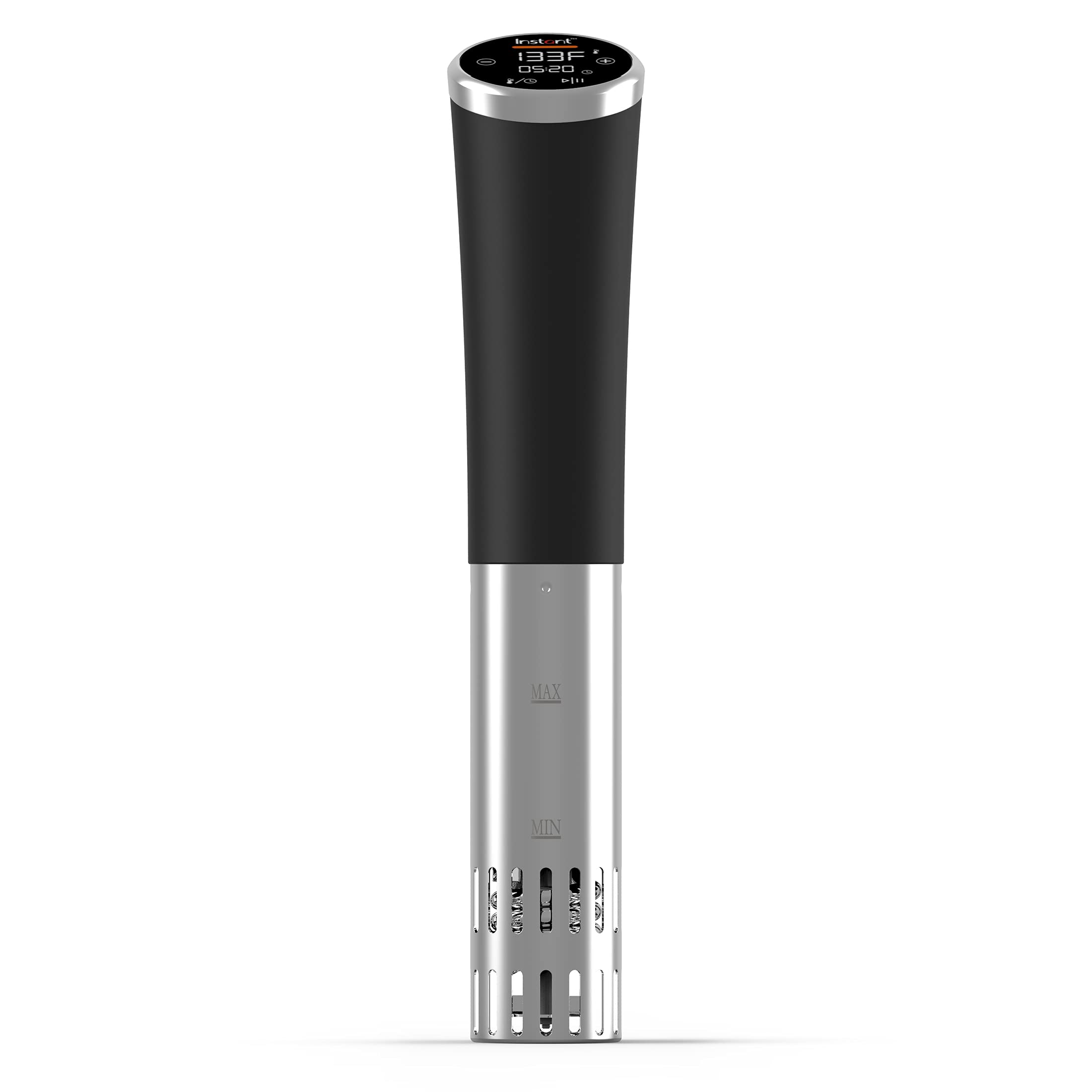 The Instant Accu Slim Sous Vide is designed for cooks who want to create restaurant-quality dishes at home. With precision heat to hit target temperatures every time. With our sous vide, you can create nutritious and delicious meals. The motor is powerful yet quiet, and automatically stops when removed from water. It's durable and easy to maintain, with a removable stainless-steel skirt and full waterproof case

Instant Pot 800W Accu Slim Sous Vide Precision Cooker
The Instant Pot 800W Accu Slim Sous Vide Precision Cooker is an easy-to-use, powerful and accurate cooker that delivers restaurant-quality dishes. It features a tilted LED display with digital touchscreen and color-coded status indicator, quick clamp for easy attachment to cooking vessels, fast heating element to quickly bring water to desired temperatures and a non-slip rubber handle for an easy grip. It is also waterproof making it safe from accidental immersion.
Why People Love This
Perfectly cooks a variety of dishes with precision
Simple and easy to use touch buttons
Spring load clamp for convenience
Budget friendly option for sous vide cooking
Quiet operation